The Official Gazette
Printed in Bridgetown, Barbados since 1966, The Official Gazette of Barbados publishes public and legal notices, directives, Parliamentary decrees and advisories for public notice. As of the year 2020, the Government Printing Department is now publishing the Official Gazette five days a week, from Monday to Friday.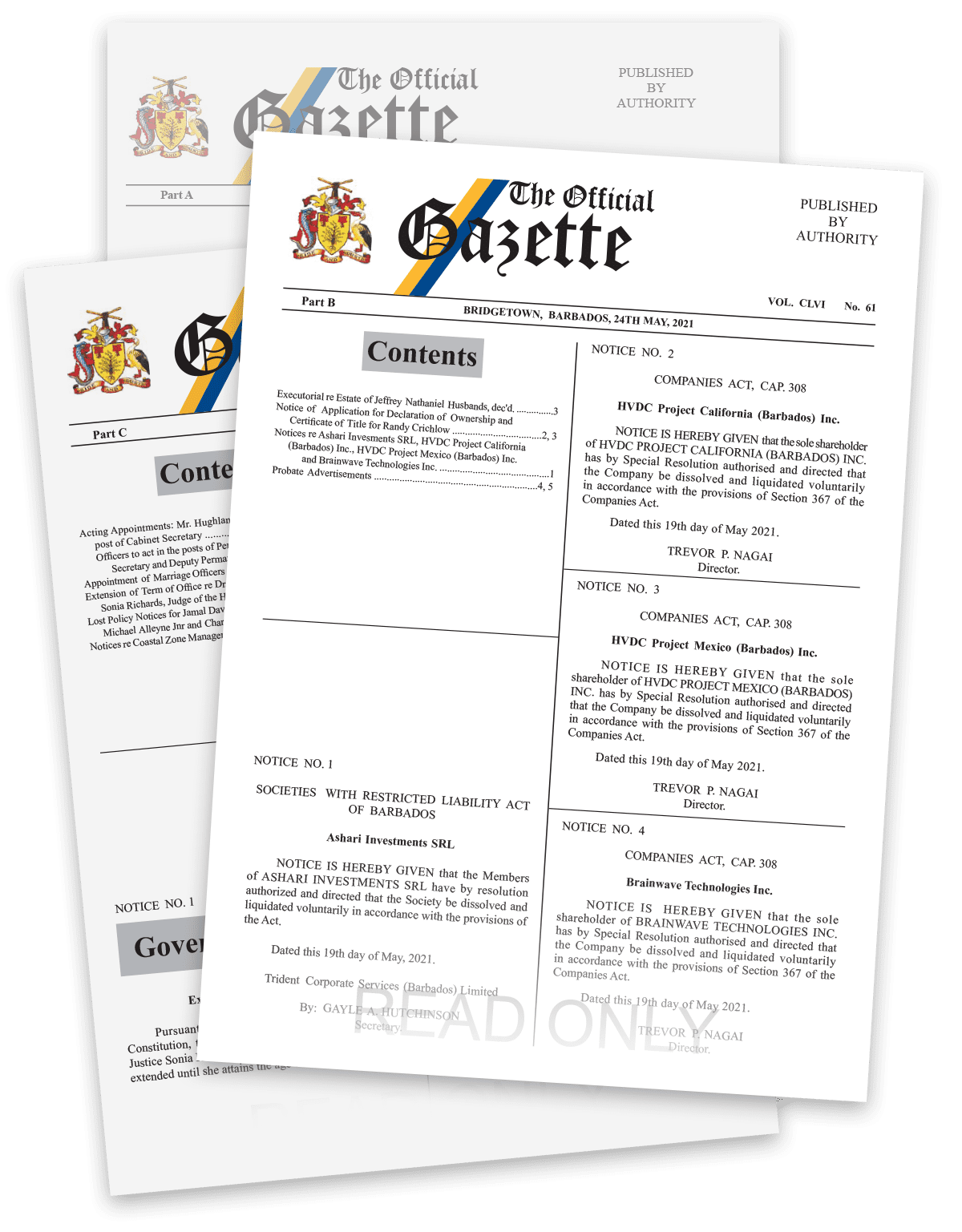 The Membership Site And How to Get There
The following lays out the process with regards to payment for and obtaining access to the Membership Website of the Government Printing Department.
P

First, the user will submit his/her payment on the EZpay+ website.

P

Afterwards, an administrator of the Gazette will acknowledge receipt of this payment.

P

The administrator will proceed to set up the account on the website, after which the user will receive his/her login credentials via e-mail.

P

The user will be able to log in at this point.

P

The user will automatically be notified, via e-mail, when his/her membership is up for renewal, at which point he/she will submit his/her payment to the EZpay+ website.